ONE-TO-ONE COACHING
THE SPIELMAN & ASSOCIATES I•RIS / PIB™ EXPERIENCE
While the business world spends hours strategically designing, developing and packaging brands, they often
forget a key component–the people behind those brands. But one of the most effective branding tools you have
is yourself. How much, or how little, people believe in you has already been determined by their first
impression.
It's not just for business–celebrities take Personal Image Branding (PIB) very seriously. The smartest and most
successful use stylists to make sure every impression is powerful, positive and compelling. And they
continuously work to evolve it–just as any smart business develops their brand.
Now it's your turn.
THE PROCESS:
Step 1.

Defining your brand
Buttoned-up or sophisticated. Edgy or elegant. Business suit or business casual. Spielman & Associates I•RIS /PIB
will help you define your brand in words, then turn that brand into a visual image that uniquely represents you.
Step 2.
Shopping your closet
By taking a fresh look at the pieces you have and finding new ways to put them together, we'll make the most
of the investments you've already made. We'll photograph complete looks, so you'll have a handy guide at your
fingertips that makes getting your look together each day a no-brainer. We'll help you purge your closet
constructively, then create a Strategic Shopping List of the items you need.
Step 3.
Completing your brand
Together, we make it fun and empowering to develop and style the image you want to convey. Your image
building blocks can include: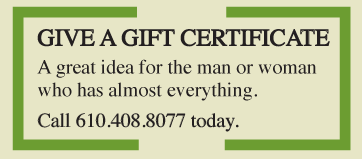 ■
Wardrobe
■
Tailoring
■
Accessories
■
Hair
■
Makeup
■
Eyewear
■
Closet Organization
If we need to shop for additional items, we'll do it on your timeline and budget. We take advantage of stores at
every price point–from Saks to J.Crew–and work the sales strategically to ensure the greatest savings. We
make sure your investments pay off, because we understand that there's a difference between taking advantage
of a sale and buying something just because it's on sale.

Find out how easy it can be to transform your brand and the way people respond to you.
Contact Spielman & Associates today.